Moscow mayor to reorganize courts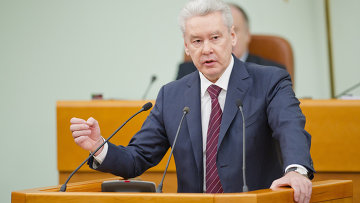 16:53 20/02/2012
MOSCOW, February 20 - RAPSI. Moscow Mayor Sergei Sobyanin has stated on Monday that it is crucial to reorganize the judicial system on the capital's expanded territory, which is planned for commissioning in mid-2012.
"A high priority goal for 2012 is to reorganize the judicial system in the new area. We must define the structure of the courts, the number of the staff and the required equipment, and also find and arrange court buildings," he said at the opening ceremony of a new Moscow City Court building.
He said the Moscow government will provide full support to the judicial society.
In June, President Dmitry Medvedev proposed to expand Moscow. It was decided to transfer 148,000 hectares south-west of the Moscow region to the capital. Moscow now borders the Kaluga region.
The Federation Council approved the decree on December 27. The new land will be officially attached to Moscow on July 1, 2012.