Renowned lawyer and TV host sentenced for fraud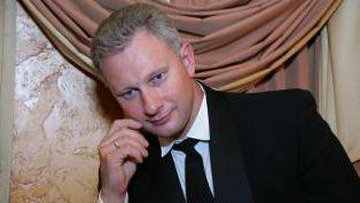 11:23 20/02/2012
MOSCOW, February 20 - RAPSI. A Moscow district court sentenced renowned lawyer and TV host Vladimir Oreshnikov to two years in prison for large-scale fraud, the Kommersant newspaper reported on Monday.
Oreshnikov was convicted of fraud after it turned out that he illegally practiced law using a fake diploma. Now criminal cases heard by him might be reconsidered, the newspaper says.
The court heard Oreshnikov's case in January. The trial did not capture headlines because both the defendant and his defense well realized that the case may stir up the lawyer circles.
"Oreshnikov is quite a famous person among the Moscow law society. He worked as a lawyer since the late 1990s and used to defend law enforcement officers charged with official crimes. He also co-hosted a famous TV show "Court is in session!"
Oreshnikov was accused of fraud by businessman Sergei Slobodyanik, who was the attorney's client. Slobodyanik allegedly paid a 20 million ruble ($667,940) bribe through Oreshnikov in order to get cleared of illegal banking activities charges.
The businessman told the Investigative Committee that despite the bribe he was officially charged with the crime and Oreshnikov claimed more money to close the case.
Oreshnikov was detained on October 18, 2011, when he accepted 500,000 rubles ($16,700) in bribe.
Meanwhile, investigators found that Oreshnikov illegally practiced law for 12 years. He will soon be disbarred.
Courts may now reconsider cases in which Oreshnikov was involved as the rendering of low-quality legal services is in the breach of a right for defense.