Critics could contribute more to judicial system, Supreme Court says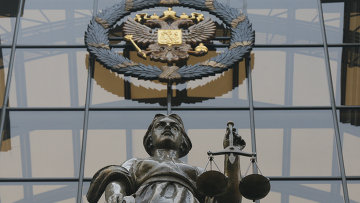 17:31 16/02/2012
MOSCOW, February 16 - RAPSI. Legal experts and critics could contribute more to the judicial system if their allegations were more credible and did not only depend on society's sentiment, Supreme Court press office head Pavel Odintsov said on Thursday.
Odintsov has proposed to transform court press offices into a kind of public relations office for more effective cooperation with media and society. In his opinion, the offices would be responsible for a range of issues, including meetings with journalists, political and social scientists and bloggers. They would also build ties with students, scientists, public organizations and human rights activists.
All-Russian Public Opinion Research Center head Valery Fedotov showed statistics representing poor communication between courts and society. According to the statistics, only 16 percent of people said they are well informed about court proceedings in the country. Meanwhile, 22 percent said they knew nothing about courts.
Furthermore, most people said they knew almost nothing about commercial courts or the constitutional and supreme courts. Fedotov noted that, according to the poll, the more a court is detached from society, the more trustworthy it is thought to be. Forty-nine percent of the people said they trust the federal judiciary.