Antitrust violation fine to Gazprom's subsidiary reduced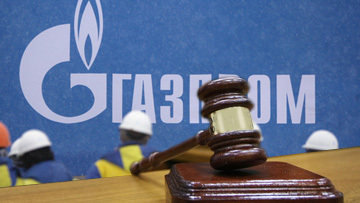 12:24 10/02/2012
TYUMEN, February 10 - RAPSI. A court decreased a fine to Gazprom Mezhregiongaz North from $3.2 million to $3,300 for the abuse of a dominant position on the market, the Federal Antimonopoly Service reported on Friday.
The service ruled on November 9, 2010, that Gazprom's subsidiary violated the antitrust law. The watchdog looked into the case receiving complaints that Gazprom Mezhregiongaz cut off gas supply to a residential house since a utility company failed to pay for gas supplies.
The watchdog decided to impose a fine on Gazprom Mezhregiongaz equal to 1% of the company's earnings in the Tyumen Region that amounted to 96.9 million rubles ($3.2 million).
However, the Tyumen Region Commercial Court decreased the fine to a minimum amount of 100,000 rubles ($3,300).
"The antimonopoly service is pondering about appealing the judgment," the watchdog reported.