Petition for mobile services giant's bankruptcy to be heard on March 13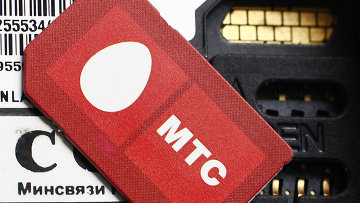 11:03 02/02/2012
MOSCOW, February 2 - RAPSI, Sergei Feklyunin. Court will hear on March 13 a bankruptcy application filed against Mobile TeleSystems (MTS) and consider initiating a bankruptcy procedure against the debtor, the court told the Russian Legal Information Agency (RAPSI/rapsinews.com).
The bankruptcy petition was filed by Lotsman Management Group.
According to court documents, an appeals court judgment awarding Lotsman 17.173 million rubles ($565,000) in suit against MTS came into force on November 7. MTS owed the claimant for searching for prospective customers and concluding subscription contracts in Moscow and the Moscow Region.
MTS is the leading communications company in Russia. According to the latest estimates in November, the company serves over 69.68 million subscribers in Russia or even 105.27 million, given its subsidiaries in former Soviet Union republics.
Lotsman Management Group is a marketing agency, according to its website.