U.S. Senate subcommittee head deems Tymoshenko's imprisonment unlawful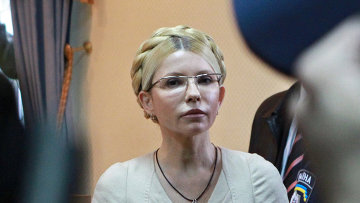 10:29 02/02/2012
WASHINGTON, February 2 - RAPSI. Senator Jeanne Shaheen, D-N.H., who chairs the U.S. Senate Committee on Foreign Relations Subcommittee on European Affairs deems it unlawful to keep former Ukrainian Prime Minister Yulia Tymoshenko in prison.
"Her continued imprisonment on dubious, politically motivated charges is unacceptable and antithetical to a free and open system," said Shaheen.
The subcommittee held a hearing on the situation in Ukraine on Wednesday. Tymoshenko's daughter Eugenia addressed the hearing.
"My mother has been illegally imprisoned, maltreated and humiliated for six months by the regime which is trying to break her," Eugenia said.
She told senators that her mother, who has serious health problems, is kept under video observation in a prison cell with the light permanently switched on, and that she recently fainted.
Tymoshenko was sentenced in October to seven years in prison for abuse of power in signing gas contracts in 2009. In late December she was taken to the Kharkiv penal colony.
Attorneys insist that their client's health is getting worse with every day and she just cannot walk on her own, but the penitentiary authorities assure that Tymoshenko's condition does not cause anxiety.
Tymoshenko demands an independent international medical examination since she does not trust doctors working at the Ukrainian Ministry of Health. The Prosecutor General's Office recently reported that foreign physicians will examine her soon.