Four creditors file multimillion claims against major shipbuilder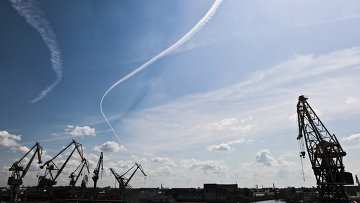 16:26 27/01/2012
ST.PETERSBURG, January 27 - RAPSI. A court postponed until February 27 its hearing of lawsuits filed by four creditors of the Baltiysky Zavod shipbuilder, RIA Novosti reported on Friday.
The creditors seek to include their claims amounted to a total of $2 million in the creditors' list.
Earlier today, the court heard the claims filed by four creditors, including Sberbank and the Ukrainian REFMA refrigeration equipment manufacturer. The court adjourned the hearing as official information about the supervisory procedure initiated against Baltiysky Zavod has not yet been published by media. The court decided to postpone the case as other creditors may not be aware of their right to file a claim.
The Baltiysky Zavod builds icebreakers, naval and large-capacity cargo ships. It also manufactures engineering products and energy equipment and supplies nonferrous and core-mold castings.