Deposit Insurance Agency sues developer for $113 mln Moscow project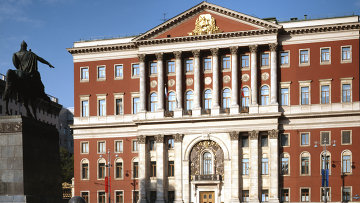 16:14 27/01/2012
MOSCOW, January 27 - RAPSI, Alyona Yegorova. A court will hear on March 22 the Deposit Insurance Agency's (DIA) $112.8 million lawsuit against a development company, the Russian Legal Information Agency (RAPSI/rapsinews.com) reports on Friday.
The DIA is the bankruptcy administrator of the bankrupt Mezhprombank.
The DIA seeks to recover the debt under 10 loans.
RAPSI/rapsinews.com has yet to obtain comments from the Middle Shopping Mall, a defendant in the case.
Business media link the Middle Shopping Mall with the United Industrial Corporation owned by former Senator Sergei Pugachyov. The company was founded to fulfill the renovation project on Moscow's Red Square.
In October, an appeals court seized the defendant's property worth 3.7 billion rubles upon the DIA's request. The court also prohibited the Middle Shopping Mall from transferring its receivables to the Finance Ministry worth 1.67 billion rubles to third parties.
However, the dispute between the Middle Shopping Mall and the Finance Ministry, under which the developer won 1.67 billion rubles, was remanded for reconsideration in December. The company claims a total of 3.6 billion rubles to offset losses it sustained due to the project's termination.
The Middle Shopping Mall told the court that it incurred expenses on renovating the facility and releasing encumbrances. The developer said it raised funds from Mezhprombank to build the project.