Major grid company appeals $1.8 mln award for Defense Ministry's power supplier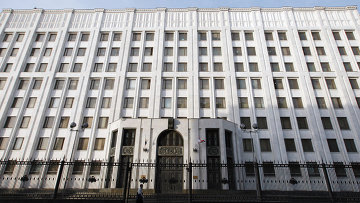 12:13 26/01/2012
ST.PETERSBURG, January 26 - RAPSI. An appeals court will hear on February 2 an appeal filed by a major grid company against the lower court's judgment awarding Oboronenergo $1.8 million for power transmission, the Supreme Commercial Court reported on its web site.
North-Western Inter-Regional Distribution Network Company (MRKZ) has challenged the St. Petersburg and Leningrad Region Commercial Court's decision of September 29. The court held for Oboronenergo, which acted as the assignee of 110 Power Network company. The claimant sought to recover debt for transmitting power through its power lines under 2008 contract.
MRKZ also challenged the Arkhangelsk Commercial Court's December judgment, which awarded Oboronenergo 14.09 million rubles ($460,000) for power transmission between January and June 2011. In this dispute Oboronenergo acted as the assignee of 28 Power Network company.
MRKZ and Oboronenergo cooperate in power transmission and distribution. Particularly, Oboronenergo supplies power to military units and other Defense Ministry's organizations.
MRKZ comprises seven branches. It covers a territory of 1.58 million square kilometers with 6.3 million population.