Central Bank's dispute over shares pledge to be handled on February 1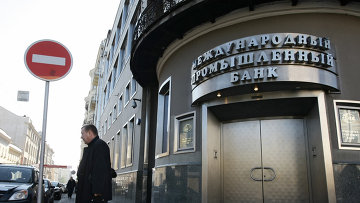 12:46 25/01/2012
MOSCOW, January 25 - RAPSI, Natalia Belova. The Moscow Commercial Court will hear on February 1 the Central Bank's lawsuit to levy execution on the shares of Iceberg Central Design Office pledged under its loans to Mezhprombank controlled by former senator Sergei Pugachev, the Russian Legal Information Agency (RAPSI/rapsinews.com) reported from the courtroom on Wednesday.
In summer 2010, the Bank of Russia took an unprecedented decision and decided to restructure Mezhprombank's debts, having extended the payment period, and turned the unsecured debt into secured debt.
The shipbuilding assets belonging to United Industrial Corporation also controlled by Pugachev allowed for the move. The plaintiff wanted to levy execution upon 64.82 percent of Iceberg shares owned by the defendants and requested the court to appraise their market value.
The Moscow Commercial Court declared Mezhprombank bankrupt and appointed the Deposit Insurance Agency its bankruptcy administrator on November 30, 2010