Icebreaker manufacturer's appeal to recover 967.7k from Gazprom subsidiary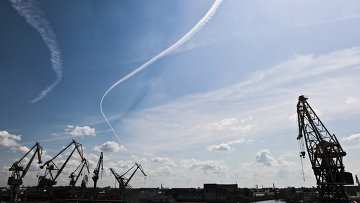 15:24 20/01/2012
ST. Petersburg, January 20 - RAPSI. An appeals court will hear on February 7 Baltiysky Zavod's appeal against the first-instance court's decision to recover $967,700 in debt for gas supplies from a Gazprom subsidiary, the court reports.
Gazprom Mezhregiongaz St. Petersburg is a major gas supplier in the North-Western Federal District. It annually supplies over 19 billion cubic meters of gas to the population and state-financed and private enterprises in St. Petersburg, the Leningrad and Kaliningrad regions, and Karelia.
Baltiysky Zavod builds icebreakers, naval and cargo ships. It also manufactures engineering products and energy equipment and supplies nonferrous and core-mold castings.
The shipbuilder disputes the St. Petersburg and Leningrad Regional Commercial Court's decision from September 2011. According to the judicial act, the debt for gas supplies should have been paid by January-April 2011 under the November 2010 gas supplies contract.
On January 13, the St. Petersburg and Leningrad Region Commercial Court commenced a bankruptcy procedure against the shipbuilder under the Bars-Hydraulic Group's application.
In December 2011, it became known that the shipbuilder, experiencing difficulties due to a 15 billion ruble debt ($479.7 mln) and the absence of an owner, will become bankrupt. A new legal entity - Baltiysky Zavod Sudostroeniye - was established to pay the workers their wages and to develop production. All contracts will be concluded in the entity's name.