Major developer repays $22 mln debt to MDM Bank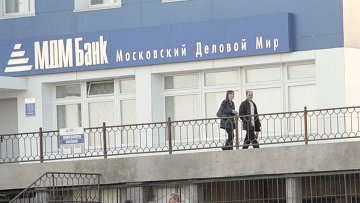 13:02 18/01/2012
MOSCOW, January 18 - RAPSI, Alyona Yegorova. Peresvet development group has paid its principal debt worth $22.025 millions to MDM Bank, the Russian Legal Information Agency (RAPSI/rapsinews.com) reported on Wednesday.
The plaintiff said earlier that MDM Bank and Peresvet entered into 14 loan contracts in 2007. However the bank had to claim early repayment in October 12, 2010 since Peresvet failed to meet its contractual obligations properly. MDM later filed a lawsuit after the developer defaulted in debt repayment.
The Moscow Commercial Court awarded MDM $55.943 millions in the similar suit against Peresvet on April 19, 2011.
Peresvet's parent company Peresvet-Invest was established in 1995 as a real estate agency. Its present portfolio contains implemented and currently developed projects for about 1.8 million square meters of floor area in Moscow and other regions.