Number of people's applications to Constitutional Court rises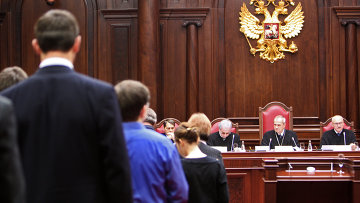 17:00 16/01/2012
ST. PETERSBURG, January 16 - RAPSI. The number of people's applications to the Constitutional Court increased by five percent in 2011 compared to 2010, while the total number of applications amounted to over 19,000, the court materials read.
The Constitutional Court reported on its website that the public filed 6,900 applications regarding criminal procedure legislation and 4,000 applications regarding civil legislation.
The Constitutional Court also received 2,000 applications regarding social protection in 2011, which is almost 30 percent less than in 2009.
The court also reportedly received over 1,000 complaints about housing rights violations for the third consecutive year.