Oil and gas company's appeal in $12.63 mln dispute to be examined in March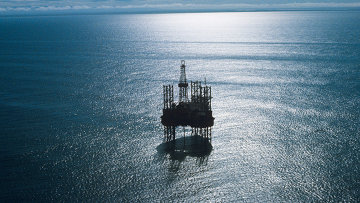 12:32 16/01/2012
ST. PETERSBURG, January 16 - RAPSI. A commercial court will hear on March 1 an oil company's appeal against the court refusal to recover from an oil exploration company $12.63 million, the court documents read.
The Arktikshelfneftegaz oil and gas company, a part of the Sintez group, was established in 2002 to search, prospect and produce mineral resources at the Barents Sea.
Arktikmorneftegazrazvedka was established in 1979 to search, prospect and develop oil and gas deposits at the Arctic seas' shelf.
Arktikshelfneftegaz is challenging the Murmansk Region Commercial Court's April 27, 2011, decision which was upheld by the Thirteenth Commercial Court of Appeals in September.
The dispute stems from the treaty between the companies as of March 7, 2003, pursuant to which Arktikmorneftegazrazvedka was to build from scratch exploration hole No. 3 with a depth of 4,200 meters at the Barents Sea's shelf. Arktikshelfneftegaz maintains that the former did not fulfill its contractual obligations and therefore it failed to get the proper geological information.