Advertising agency' suit for breach of exclusivity to be heard in February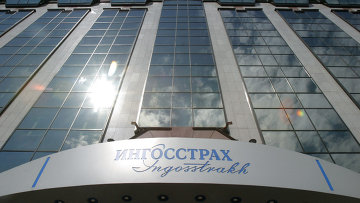 10:26 12/01/2012
MOSCOW, January 12 - RAPSI, Natalia Belova. A commercial court postponed on Wednesday until February 10 its hearing of the ABV advertising agency's lawsuit to recover losses worth $265,000 from Ingosstrakh and Alfa-Gifts for violating its exclusive rights, the Russian Legal Information Agency (RAPSI/rapsinews.com) reported from the courtroom.
The postponement has been initiated by the court and supported by both parties. The judge has also been replaced.
The advertising company seeks to recover damages and to remove from sale and destroy day planners and diaries adorned with the insurer's trademark. ABV also claims to deprive Alfa-Gifts from product layouts applying some know-how developed by the claimant.
According to the lawsuit, Ingosstrakh and ABV entered into a contract on August 29, 2009.
ABV committed to supply over 10,000 diaries worth 3.8 million rubles ($120,000) and 14,000 day planners worth 4.31 million rubles ($135,700). Ingosstrakh committed to pay for the diaries in a timely manner. The claimant said it received 2.54 million rubles ($80,000) in prepayment.
ABV developed several concepts and printed materials and registered them with the Russian Authors' Society.
The plaintiff claims that the products were delivered to Ingosstrakh on August 20, 2010. However the insurer evaded payment of the next 30 percent of the price as the contract prescribed.
The plaintiff alleges that it has not assigned to the insurer any rights to use its designs. Nevertheless, the insurer ordered Alfa-Gifts to produce personal organizers and planners bearing the Ingosstrakh logo using the plaintiff's design, i.e. unlawfully used the intellectual property.