Banker's appeal against defamation suit dismissal to be heard on January 25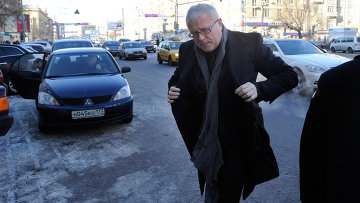 16:48 11/01/2012
MOSCOW, January 11 - RAPSI, Alyona Yegorova. A commercial court of appeals will hear on January 25 an appeal filed by NRB bank against the dismissal of its defamation lawsuit against the Kommersant newspaper's publishers, the court told the Russian Legal Information Agency (RAPSI/rapsinews.com).
The plaintiff sought 11 million rubles ($356,660) in damages.
The Moscow Commercial Court held against the lawsuit of businessman Alexander Lebedev and his National Reserve Bank (NRB) against the publishers due to an article earlier printed in the paper.
NRB and Lebedev sought to refute the paper's allegations that NRB was under investigation due to the embezzlement of public funds allocated for the Rosiisky Capital bank's bailout.
Three other lawsuits provoked by Kommersant articles mentioning the criminal case were likewise turned down by the Moscow Commercial Court on similar grounds.
One of the court decisions was contested and the appeal will be heard on January 12.
According to the NRB website, the National Reserve Corporation controlled by Lebedev holds 59.83 percent of the shares in the bank. Lebedev personally holds 4.58 percent of the shares, his son Yevgeny holds 13.79 percent, VEB Capital Chief Yury Kudimov holds 18.38 percent, and the remaining 2.74 percent belong to the Federal Agency for State Property Management.
Media reported in May that Lebedev planned to sell 56 percent of his NRB shares.