Tajik court to hear appeal of Russian pilot's sentence on January 27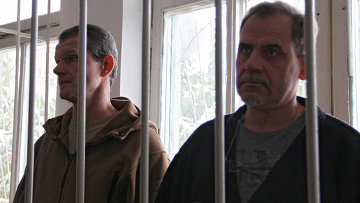 16:17 11/01/2012
MOSCOW, January 11 - RAPSI. The defense of pilot Vladimir Sadovnichy, who was found guilty of contraband and violating international transportation rules by a Tajik court, has appealed his sentence. The appeals hearing has been set for January 27, his lawyer Anatoly Kucherena told RIA Novosti.

He added that both the defense and Sadovnichy believe the circumstances of the case were interpreted to please the investigation.

A Kurganteppa court sentenced on November 8 Russian and Estonian pilots Sadovnichy and Alexei Rudenko to 8.5 years in prison for illegally crossing the border, smuggling and violating international air transportation rules. The Russian Foreign Ministry called the sentence "excessively harsh and politically motivated."

Their case incited a crisis in Moscow-Dushanbe relations. Media sources linked the deportation of Tajik citizens from Russia with the case. A week later the court reviewed and amended the pilots' sentences.

Rolkan Investments' An-72 planes piloted by Sadovnichy and Rudenko flew on March 11 from Kabul to the Kurganteppa airport after they delivered humanitarian aid to Afghanistan. The pilots were permitted to cross the Tajik border.

Later, the dispatcher said they were not permitted to land and the planes were forced to return to Kabul. As the planes did not have enough fuel to fly back, the pilots landed in Kurganteppa where they were detained.