Presidential candidates don't have to declare expenses - Supreme Court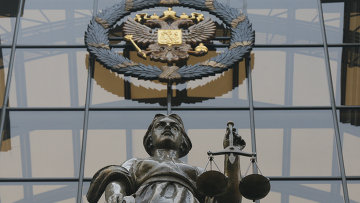 14:30 11/01/2012
MOSCOW, January 11 - RAPSI. The Supreme Court has not obligated presidential candidates to publish their expenses, the Russian Legal Information Agency (RAPSI/rapsinews.com) reported from the courtroom on Wednesday.
The judge has held against the appeal filed by postgraduate Andrei Kapliyev of the Russian Academy of Sciences' Institute of State and Law, who appealed the Central Election Commission's resolution, "On a Complex of Measures to Inform the Electors about Russian Presidential Candidates, Political Parties, Nominees."
The disputed resolution reads that, alongside a resolution on presidential candidate registration, the Central Election Commission will provide the media with the income and asset data of candidates and their spouses, including property, securities and transport information.
The applicant believes the standard contradicts the UN Convention against Corruption, which was ratified by Russia in 2006.
Kapliyev requested to recognize the provision in the dispute as invalid, as he finds the standard senseless if there is no indication on each presidential candidate's well-being.
At the same time, in late December, President Dmitry Medvedev ordered to submit to the State Duma a draft federal law to set up a system to control large expenses of public officials as well as to control whether their expenses correspond with their declared incomes, until April 15, 2012.