Appeal in Jehovah's Witnesses case to be heard Jan. 25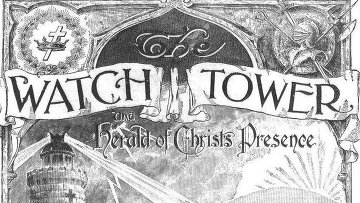 17:21 30/12/2011
MOSCOW, December 30 - RAPSI, Alyona Yegorova. An appeal court will hear on January 25, 2012, the appeal by a mass media watchdog against the judgment quashing the ban on the distribution of the Awake! and Watchtower magazines published by Jehovah's Witnesses, a court told the Russian Legal Information Agency (RAPSI/rapsinews.com) on Friday.
Jehovah's Witnesses is an international religious organization. Many traditional religions consider it to be a pseudo-Christian sect. Its management center in Russia is in St. Petersburg. Its activities are forbidden in China, North Korea, Uzbekistan, Turkmenistan, Tajikistan, Saudi Arabia, Iran, Iraq and a number of other countries. According to the organization, it comprised about 7 million people as of August 2009.
On April 6, 2010, the Federal Service for Supervision of Communications, Information Technology and Mass Media canceled the magazine's distribution license issued by the State Committee for the Press in 1997. The reason was that Russian courts declared some of their stories extremist.
In October the Moscow Commercial Court invalidated the watchdog's order because it prohibited the distribution of all their magazines, while only part of their stories were found to be extremist.
Wachtturm Bibel and Traktat-Gesellschaft, Deutscher Zweig, e.V, which obtained the license, and the Jehovah's Witnesses management center responsible for the distribution contested the orders.
In June 2010, the European Court of Human Rights declared illegal the decision of the Russian court to dissolve the religious community of Jehovah's Witnesses in Moscow and ordered Russia to pay 70,000 euros in compensation to those affected.