Court to hear appeal against refusal to issue arrest warrant for Cravers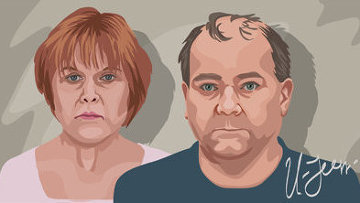 16:34 20/12/2011
MOSCOW, December 20 - RAPSI. The court will hear on December 21 an appeal against the denial of an arrest warrant for U.S. citizens Michael and Nanette Craver on charges of murdering their adopted Russian-born son, the court told the Russian Legal Information Agency (RAPSI/rapsinews.com).
Nathaniel Craver (Vanya Skorobogatov) from the Chelyabinsk Region died on August 24, 2009 in a U.S. hospital from a head injury. The numerous other injuries on his body should be seen as torture, the prosecution said during the trial. Doctors found over 80 injuries on the boy's body.
The Court of York County, Pennsylvania, sentenced the Cravers on November 18 to 16 months in prison and five years on parole for involuntary manslaughter. However, they were released immediately after the trial as they had spent over 1.5 years in a pretrial detention center.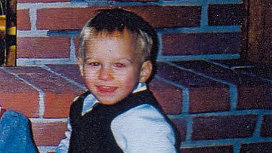 © Ministry of Social Development
Vanya Skorobogatov
A Moscow district court sided with the Prosecutor General's Office on November 28 and deemed it unlawful to open a criminal case in Russia against the Cravers. According to the prosecutors, a guilty verdict has already been passed in the United States and a Russian court cannot try the guilty parties twice for one and the same crime.
"The attorney of the aggrieved party, Vanya's aunt, filed an appeal against the denial of an arrest warrant for the Cravers," the court press secretary said.
The boy's death and the sentence sparked public outrage in Russia and the United States. The Russian Foreign Ministry said the verdict was irresponsible and inadequate.
Investigative Committee head Alexander Bastrykin asked to intensify the investigation into the crime, to place the Cravers on the international wanted list and to request an arrest warrant.