Bank of Moscow sues oligarch for over $38.5 mln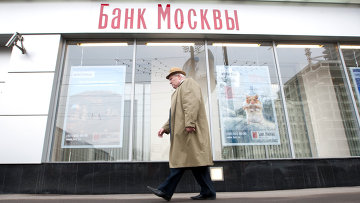 10:43 20/12/2011
MOSCOW, December 20 - RAPSI, Sergei Feklyunin. A court has registered a $38.5 million lawsuit filed by the Bank of Moscow against Mikhailovsky GOK iron ore manufacturer, the court told the Russian Legal Information Agency (RAPSI/rapsinews.com). The case has yet to be specified.
Mikhailovsky GOK, a subsidiary of Alisher Usmanov's Metalloinvest, is one of the largest iron ore producers in Russia. Its major shareholder is Alisher Usmanov with 50 percent through Gallagher company, Vasily Anisimov owns 20 percent and Andrei Skoch - 30 percent.
The court received the lawsuit on December 15 and its hearing date has yet to be scheduled.
The Bank of Moscow is presently restructuring its finances with the help of the Deposit Insurance Agency and VTB Bank. The inspection initiated by the bank's new shareholder VTB has uncovered bad loans in the Bank of Moscow's credit portfolio. The Deposit Insurance Agency allocated a 295 billion ruble loan to the Bank of Moscow at the expense of the Central Bank's reserves. The loan was granted for ten years at a discounted rate.
The third party in the case is UniverStroyLux development company, known for renovation of the palace of Tsar Alexei Mikhailovich in Moscow's Kolomenskoye park.
UniverStroyLux is a Moscow-based development company, headed by Alexei Biryukov, brother of Moscow deputy mayor Peter Biryukov. The developer is engaged in design, construction and renovation activities as well as investment into foreign projects.