Putin: Court is place to contest State Duma election results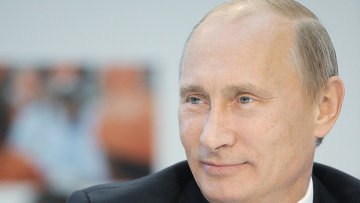 15:30 15/12/2011
MOSCOW, December 15 - RAPSI. All the disputes concerning the State Duma elections should be resolved in court, Prime Minister Vladimir Putin said when answering the general public's questions live during the TV program, "A Conversation with Vladimir Putin: Continued."
Putin added that "presumably our courts will act efficiently and without bias."
"As for the disputes settlement procedure, it is well-known and stipulated by law. In some cases, when the results have not yet been calculated, elections commissions can recalculate votes, as was the case in St. Petersburg. This was done upon the request of the opposition parties," Putin said.
"When the results have been calculated, there is a different way to resolve disputes of this kind. You have to go to court," Putin stressed.
The elections were held on December 4. Thousands of people took to the streets to protest the results in Russia on December 5. The largest rallies were held in Moscow and St. Petersburg.