Tymoshenko's gas case is senseless after ex-Naftogaz representative's statement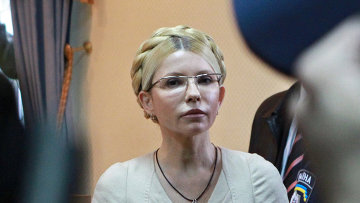 10:57 15/12/2011
KIEV, December 15 - RAPSI. The defense of former Ukrainian Prime Minister Yulia Tymoshenko says the "gas case" against her becomes senseless given the former Naftogaz representative's statement that the company sustained no losses as a result of gas contracts with Russia in 2009, defense counsel Sergei Vlasenko said on Wednesday.
Former Naftogaz representative Igor Kost earlier said that the company did not sustain any losses as a result of gas contracts with Russia's Gazprom. He also said the lawsuit based on losses was actually initiated by the Prosecutor General's Office.
"Taking into account that Naftogaz incurred no losses there should be no case (against Tymoshenko)," Vlasenko told journalists.
Vlasenko also said that the statements made by Kost prompted the defense to file a petition with the court of appeals to hold a comprehensive judicial enquiry as this is the only way now to find the truth.
Kost also appeared before the journalists and confirmed his earlier statements calling the alleged losses sustained by Naftogaz a "frame up."
A Kiev district court sentenced Tymoshenko on October 11 to seven years in prison for abuse of power in signing gas contracts between Ukraine's Naftogaz and Russia's Gazprom in 2009. The judge declared that Tymoshenko abused her power as prime minister and issued directives regarding gas contract negotiations in Moscow, which were poorly documented and lacked the government's consent.
Tymoshenko has been prohibited from taking public office for three years. Furthermore, the court ordered her to compensate Naftogaz 1.516 billion hryvnias (roughly $189.5 million) in losses.
Lawyers believe that Tymoshenko's case will not end for at least a month.