Ingosstrakh's suit against BNP Paribas and Deripaska's engineering company dismissed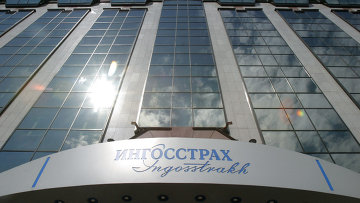 10:35 01/12/2011
MOSCOW, December 1 - RAPSI, Sergei Feklyunin. An appellate court held against the Ingosstrakh Investments management company in its lawsuit against BNP Paribas and Russian Machines, a subsidiary of Oleg Deripaska's Basic Element, the Russian Legal Information Agency (RAPSI/rapsinews.com) reported from the court on Thursday.
Ingosstrakh claimed to invalidate the loan guarantee contract signed between BNP Paribas and Russian Machines.
The court of appeals considered the case under the trial court's regulations.
Ingosstrakh Investments sought to invalidate the guarantee contract which Russian Machines issued to BNP Paribas in October 2008. The contract was signed to partially secure the $1.2 billion loan, which BNP Paribas granted to Russian Machines' subsidiary Veleron Holding B.V. in 2007 to acquire a 20-percent stake in Canadian Magna, a leading international car parts vendor.