Appeal of directors' guild in lawsuit against Moscow government dismissed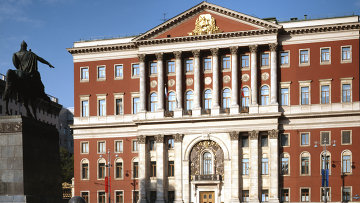 15:09 30/11/2011
MOSCOW, November 30 - RAPSI, Sergei Feklyunin. A commercial court of appeals has upheld the decision to dismiss the $24.32 million lawsuit filed by the Film Directors Guild against the Moscow government, the court told the Russian Legal Information Agency (RAPSI).
The guild sued Moscow for disrupting a luxury housing project in central Moscow.
The Moscow Commercial Court held against the guild's lawsuit on September 19, ruling that the statute of limitations has expired.
According to the Film Directors Guild's Trading House Forum-XXI, a claimant in the trial, the Moscow Mayor's Office signed investment contracts to construct an art center and hotel complex adjacent to the Christ the Savior Cathedral in central Moscow in 2000.
The Moscow government and Forum-XXI entered into a 49-year lease agreement regarding the construction site.
The guild maintained that, pursuant to a government resolution, it invested in project engineering design and construction, but the Moscow authorities then terminated the lease in 2005. Forum-XXI also said the interest on the loan granted by Kazakh Kazkommertsbank also accounts for the incurred losses.
A city spokesperson argued that the statute of limitations had expired because the lease agreement was declared null and void by the Supreme Commercial Court in November 2006.
Meanwhile, the court terminated a second lease contract in September 2007, the Moscow government said.