Court dismisses Central Bank's petition for shipyard's CEO replacement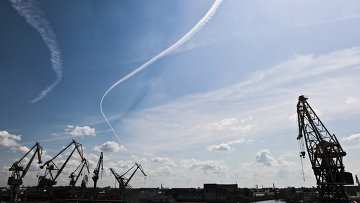 12:05 22/11/2011
MOSCOW, November 22 - RAPSI. A commercial court has turned down the Central Bank's application for replacing a major shipyard's CEO and permission to close a ship-building transaction without the board's approval, reads the court ruling available to the Russian Legal Information Agency (RAPSI).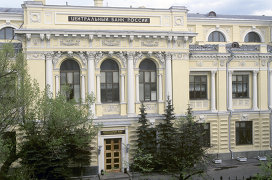 © RIA Novosti, Sergei Guneev
The Central Bank Of Russian Federation
The Central Bank requested to replace the CEO and obtain the permission as an interim relief in its lawsuit against corporate holders of shares in the Baltiysky Zavod shipyard. The bank seeks to levy execution on the shares pledged under the Central Bank's overdue 32 million ruble ($1 million) loan to Mezhprombank.

The Central Bank's statement says that during October it repeatedly attempted to convene the shipyard's board meeting, but failed to get a quorum, so it was impossible either to resolve on the CEO change or major transaction approval required to build a vessel for Gazflot.

The Central Bank argued that the current situation shows an inefficient management, leads to the debtor's assets reduction and may eventually obstruct enforcement of the court decision to levy execution on such assets.

The court has disagreed with its argumentation.