Court postpones major bank's $22 mln suit against developer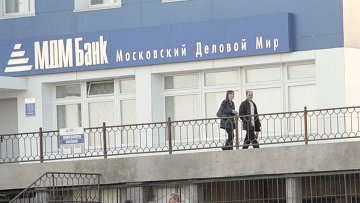 17:05 17/11/2011
MOSCOW, November 17 - RAPSI, Alyona Yegorova. A commercial court postponed until January 17, 2012 the hearing of a lawsuit filed by MDM Bank to recover $22.025 million from the Peresvet developer, the Russian Legal Information Agency (RAPSI) reported from the courtroom.
The Peresvet Group's parent entity Peresvet-Invest was established in 1995 as a real estate agency. It comprises investment and development, agricultural and industrial, and financial and insurance businesses.
MDM Bank is one of Russia's largest private banks. Its shareholders include leading international financial institutions such as the International Finance Corporation, the European Bank for Reconstruction and Development and DEG, the bank's official website reads.
Peresvet-Real Estate, Peresvet-Region-Kuban, Akita Story and Maestrotur are defendants in the lawsuit.
During the previous hearing into the lawsuit, the plaintiff said MDM Bank and Peresvet-Region-Kuban entered into 14 loan contracts in 2007. Other defendants served as guarantors. The contracts were not executed duly, and on October 12, 2010, the bank filed claims with the company on the preliminary payment of debt. The debt was not paid. Thus, MDM referred to the court.
Another $15.9 million lawsuit filed by MDM against the Peresvet companies will be heard on December 1.
On April 19, the Moscow Commercial Court recovered from Peresvet $55.943 million as part of a similar suit in favor of MDM Bank.
The bank's lawyer said they are holding negotiations to resolve the dispute amicably, and have requested to postpone the hearings to complete the negotiations.
The case has been postponed several times. While postponing the hearing, Judge Yelena Mikhailova said the terms for hearing the suit have been violated.