Nemiroff's lawsuit to replace its CEO to be heard on December 22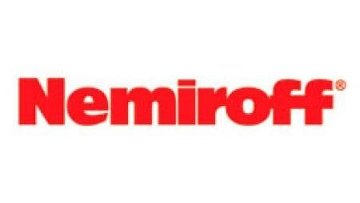 13:14 11/11/2011
MOSCOW, November 11 - RAPSI, Natalia Belova. A commercial court postponed on Friday its hearing of a lawsuit filed by Nemiroff, Ukraine's largest producer of alcoholic drinks, to invalidate the resolution of Nemiroff Trade House's meeting on replacing its general director, the Russian Legal Information Agency (RAPSI) reports from the courtroom.
Nemiroff Trade House distributes Nemiroff's products in Russia.
According to the aforementioned meeting, Vladimir Zhelezov was appointed CEO to replace Grigory Savinov dismissed in June 2011.
The court postponed its hearing on Thursday to grant the plaintiff time to prepare its position on the revocation of Nemiroff Holdings Limited as a third party, requested the day before.
Nemiroff is part of Nemiroff Trade House which involved its second company Nemiroff Holdings Limited as a third party to the dispute.
According to Nemiroff Holdings Limited, Nemiroff is the trade house's major shareholder and a judgment in the lawsuit will affect their rights. Since the contested decision was taken at their request then if the lawsuit is satisfied the companies will have to hold another meeting on the Savinov's removal.
Nemiroff Trade House shareholder Alexander Glus (controlling 25-percent interest plus two shares in Nemiroff Holding) is in conflict with the rest of the shareholders, specifically Yakov Gribov, owner of the 20-percent stake.
The conflict began after the parties failed to agree on the price and terms of the company's purchase by the Russian Standard holding company.