Destiny of LUKoil's Bulgarian refinery to be decided on December 12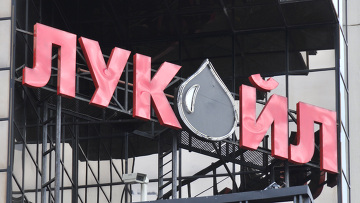 16:58 10/11/2011
SOFIA, November 10 - RAPSI. A Sofia court postponed until December 12 the hearing of a lawsuit to suspend the activities of LUKoil's oil refinery in Bulgaria, the Russian Legal Information Agency (RAPSI) reported from the court.
LUKoil is Russia's largest oil-producing company.
LUKoil plans to install 90 percent of the measuring devices at the refinery. Bulgaria's authorities suspended the refinery's activities due to their absence, LUKoil First Vice President Vladimir Nekrasov told journalists.
He complained that Bulgaria established very short terms to apply new European legal standards. Italy and Netherlands - where LUKoil also has oil refineries - granted the company five and seven years to do so, respectively, Nekrasov said.
Installing measuring devices at the refinery will cost LUKoil $45 million.
Bulgaria's customs service suspended in July the license to store LUKoil's fuel at the Burgas oil refinery - the largest refinery in the Balkans - and at the Rosenets oil terminal, which is part of the refinery. Therefore, the enterprise could not produce and sell fuel.
The license was suspended as LUKoil did not install devices to measure fuel, as they are needed to measure the tax amount. Eventually, the court let the refinery continue working.
The customs service appealed the decision. Bulgaria's authorities said the refinery did not install an oil product movement remote control system, which helps prevent potential tax evasion.
In August, the Bulgarian Supreme Court upheld a lower-court decision canceling the ban on the refinery's activities, stating that its suspension would have incurred major damages for LUKoil.