Polish PGNiG turns to arbitration court over Russian gas price reduction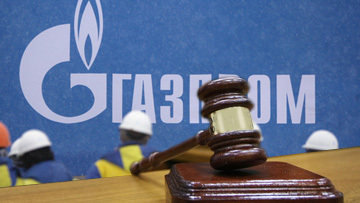 11:45 08/11/2011
MOSCOW, November 8 - RAPSI. Polish gas monopoly PGNiG filed a lawsuit with the Stockholm Arbitration Tribunal to force Russian gas giant Gazprom to cut gas prices, PGNiG's press release reads.
"PGNiG's representative sent a copy of the company's lawsuit to Gazprom and Gazprom Export, exporting arm of Gazprom. In its lawsuit PGNiG seeks to reconsider price calculation formula for gas supplies," the Polish gas company reported.
PGNiG initiated the gas prices' revision process in April. The Polish company emphasized that under its present gas contract with Gazprom, it is allowed to appeal to the arbitration court if the parties fail to settle the conflict within six months.
PGNiG has been fruitlessly negotiating gas prices' reduction with Gazprom since the spring. The Polish company may face a $3 billion bill for Russian gas supplies in 2011.
PGNiG presses for reinstating the gas prices' calculation formula which was effective until November 2006 rather than for a one-time discount. PGNiG then agreed to revise the formula as it needed additional gas supplies. The gas prices consequently jumped by 11% in the result of the gas prices' revision.