Major construction company pays multi-million debt to Mechel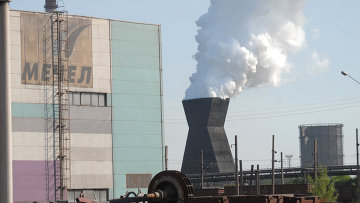 12:29 03/11/2011
MOSCOW, November 3 - RAPSI. The SU-155 construction group repaid $19.69 million in principal debt to Mechel-Service as part of an amicable agreement for the August 2010 metal products supply contract, the company's message reads in part.
The SU-155 group has been engaged in construction for more than 50 years. It comprises 35 construction enterprises in 20 cities across Russia.
Mechel-Service is a subsidiary of Mechel, one of Russia's leading mining and metallurgical companies.
The amicable agreement between SU-155 and Mechel Service was approved by the Moscow Commercial Court in May 2011. Mechel-Service sought to recover $22.44 million from SU-155.
SU-155 told RIA Novosti that pursuant to the agreement the interests on debt must be paid by the end of the year.
The group's message also reads that SU-155 paid $21.72 million to Mechel-Service from June to November 2011, including payments for the current supplies of metal.