Moscow authorities appeal award of $158 mln to Gazprom subsidiary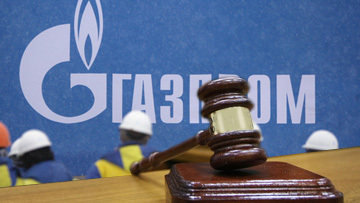 17:50 02/11/2011
MOSCOW, November 2 - RAPSI, Natalia Belova. A commercial court has registered an appeal against the recovery of $158.7 million from the Moscow government and the New Moscow Ring in favor of a Gazprom subsidiary, the court told the Russian Legal Information Agency (RAPSI).
The Gazpromipoteka mortgage assistance fund was created by the Moscow government to construct housing for the employees of Gazprom, its sole founder.
The New Moscow Ring was created by the Moscow government to implement an eponymous investment program. Up to 60 high-rise buildings and 15 multifunctional complexes must be erected in Moscow as part of the project by 2025.
Gazpromipoteka is the plaintiff in the case.
In September, the court obligated the Moscow government to pay back $109.24 million to the mortgage fund, which were transferred under an investment contract, as well as interest worth $28.04 million for using someone else's funds. The court obligated the New Moscow Ring to pay back the fund $16.69 million and $4.89 million in interests.
The court also invalidated the October 23, 2007 investment contract between Gazpromipoteka, the Moscow government and the New Moscow Ring.
The Department of the Economic Policy and Development of Moscow, which acted as a third party, appealed the court decision.
Gazpromipoteka earlier said it was holding negotiations with the Moscow government to find a peaceful settlement in the dispute. However, the parties failed to reach an agreement, including on the issue of paying back the funds.