Court extends arrest of defendants in river ship tragedy case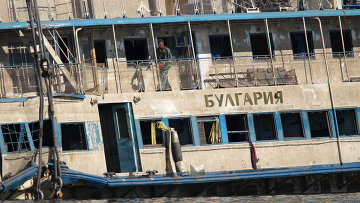 15:12 02/11/2011
KAZAN, November 2 - RAPSI. The court has extended until January 10, 2012 the arrest of Svetlana Inyakina, the head of the operator of the sunken Bulgaria riverboat, RIA Novosti reported on Wednesday.
Her defense counsel will appeal the decision in the Supreme Court of Tatarstan.
The Republic of Tatarstan is the federal subject of Russia located in the Volga Federal District.
The Bulgaria, a double-decked riverboat built in Czechoslovakia in 1955, sank on July 10 on the Volga River in Tatarstan. According to the Investigative Committee, the ship was carrying 201 passengers, of whom 122 died and 79 were rescued.
A Kazan district court sanctioned on July 13 a detention as a pre-trial restriction for Inyakina and Russian River Registry Chief Expert Yakov Ivashov.
Their defense counsels appealed the arrest extension.
Inyakina also requested the court to release her.