Dispute between major Russian metal producers to be heard on Nov. 8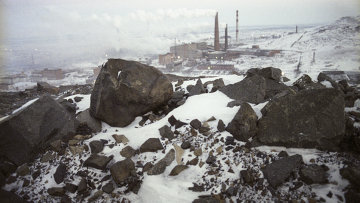 15:00 02/11/2011
MOSCOW, November 2 - RAPSI, Dmitry Shchitov. An arbitration court of appeal in Siberia shelved the hearing of an appeal filed by MMC Norilsk Nickel against a lower-court's order to submit business documents to MMC's minority shareholder Rusal, the court told the Russian Legal Information Agency (RAPSI) on Wednesday.
Norilsk Nickel is the world's largest nickel and palladium producer and one of the leading platinum and copper producers. MMC's sales account for over 18 percent of the global nickel market and almost 50 percent of the palladium market. It also produces various by-products, such as cobalt, chromium, rhodium, silver, gold, iridium, ruthenium, selenium, tellurium and sulfur.
Rusal is the world's leading aluminum producer.
The first-instance court obligated Norilsk Nickel to provide Rusal all the documents that the company requested, including accounting documents for exporting and importing metals, insurance contracts and all the minutes of the company's board meetings in 2009-2010.
According to Yudin, the evidence has been examined. The hearing was shelved to draft a declaration of the court decision.
Rusal holds a blocking interest in Norilsk Nickel. According to the plaintiff's information, Rusal, as Norilsk Nickel's shareholder, explained its legal interest in obtaining the aforementioned documents by the necessity to check the good faith of Nickel's management.
Pursuant to Russian law, companies are obliged to provide documents subject to storage to their shareholders.