Former head of YUKOS subsidiary interrogated in football club case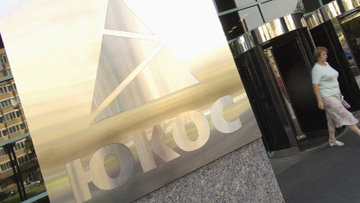 14:11 02/11/2011
TOMSK, November 2 - RAPSI. The investigators working on the large-scale embezzlement case at the Tom football club have questioned the former head of Tomskneft who cosponsored the team in 2005, the Interior Ministry reported on Wednesday.
Tomskneft was a YUKOS subsidiary.
Police confiscated financial documents while searching the football club's office on August 10 and opened a criminal case on large-scale embezzlement charges. The crime is punishable by up to 10 years in prison.
The searches resulted from a Novaya Gazeta article regarding the transfer of Spartak Moscow striker Pavel Pogrebnyak to FC Tom in 2005.
The newspaper alleged that FC Tom paid $400,000 to a company for simply searching for the player.
Police said former Tomskneft head Sergei Shimkevich was then a sponsor of Tom. Shimkevich is presently serving a prison sentence for the large-scale embezzlement of funds at Tomskneft. Investigators interrogated him on Tuesday as a witness in relation to the case.
Police have provided no details concerning the interrogation.