Court rules against antimonopoly watchdog seeking to fine Ingosstrakh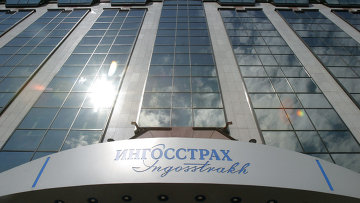 16:31 28/10/2011
MOSCOW, October 28 - RAPSI, Natalya Belova. An appeals court has said on Friday that the antimonopoly watchdog's decision that Ingosstrakh broke competition law was illegal, the court told the Russian Legal Information Agency (RAPSI).
The Ninth Commercial Court of Moscow satisfied Ingosstrakh's lawsuit by ruling that the Federal Antimonopoly Service's decision was illegal.
The watchdog appealed the decision. The court dismissed the appeal.
The Federal Antimonopoly Service's Moscow Department said on December 21, 2010 that it conducted a check of the company following an application filed by a Bank of Moscow client. According to the application, under a mortgage agreement with the bank, the borrower was to insure his life, injury to health and loss of property until the date of the loan extension. The insurer was to be approved by the Bank of Moscow.
The watchdog said the offenders included six more companies - MSK, ROSNO, AlfaStrakhovanie, Renessans Strakhovaniye, VSK and Rosgosstrakh.
Ingosstrakh has operated on the international and domestic markets since 1947. It holds a leading position among Russian insurance companies with offices in 231 Russian towns. It has subsidiaries and representative offices in foreign countries, including former Soviet republics.