Lawsuit against Moscow government for canceling developer's contract postponed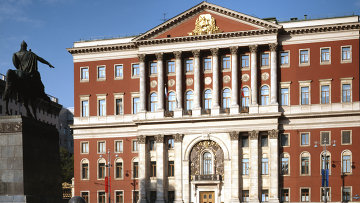 16:12 28/10/2011
MOSCOW, October 28 - RAPSI, Natalya Belova. The Moscow Commercial Court has postponed for November 30 a developer's lawsuit against the Moscow government regarding the cancellation of a hotel construction contract, the Russian Legal Information Agency (RAPSI) reports from the courtroom.
The developer seeks to recover 5.64 billion rubles ($190 million).
The court postponed the hearing of the suit filed by the Kurskaya Ploshchad developer, as the court invited the Moscow Finance Department to take part in the case as a third party.
The Moscow government filed a petition seeking to dismiss the suit, as the claims are similar to the claims filed in a different case which is also being examined by a commercial court. The court postponed its decision in the case until the next hearing.
During the previous hearing, the developer elaborated his claim and sought to recover from each of the respondent parties an advance payment of 686.2 million rubles for a commodity that had not been handed over by the seller, lost profit of 4.19 billion rubles, interest on an advance payment of 200.8 million rubles and real damages of 561.87 million rubles. On Friday, the developer again elaborated its claim and slightly increased the interest amount.
Earlier, the developer repeatedly changed the claimed amount.
The Moscow government and Kurskaya Ploshchad, which owns a nonresidential building near the Kursky Vokzal Railway Station, concluded in December 2005 a co-investment contract. The company was to invest 99 percent of the project cost and the Moscow government was to invest one percent.