Investor steps up claims against Moscow government to $108 mln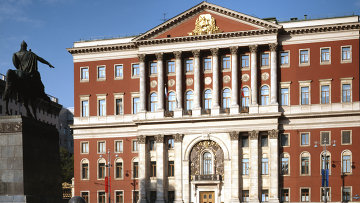 09:39 28/10/2011
MOSCOW, October 28 - RAPSI, Alyona Yegorova. The Beryozka Cluster Home Community has increased its claim against the Moscow government from $59 million to $108 million on Thursday, the Russian Legal Information Agency (RAPSI) reports from the courtroom.
The Beryozka Cluster Home Community seeks damages and an investment contract's termination. The claimant maintains that the city authorities violated a contract dated December 28, 2005. Specifically, a construction permit should have been issued in early 2007, but was not.
In stepping up its claims, the plaintiff referred to the position of the Supreme Commercial Court's plenum concerning the resolution of disputes over real property.
According to Beryozka's counsel, the disputed contract should be regarded as a purchase-and-sale agreement. Based on this, the company seeks damages amounting to the difference between the property's current price and contractual price, which is estimated at 3.261 billion rubles ($107 million).
Another 70 million rubles ($2.3 million) sought by Beryozka is interest under the loans taken to implement the contract.
The Moscow mayor and government, as well as a number of city departments, are the defendants in the case. The next hearing is set for December 15.
Beryozka has operated on the construction and investment market since 2005, according to its website. It specializes in financing construction projects in Moscow and the Moscow region.