Former YUKOS co-owner's case hearings adjourned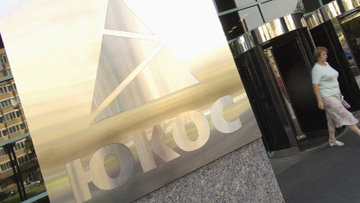 13:02 27/10/2011
MOSCOW, October 27 - RAPSI. A court postponed on Thursday until November 10 its hearing of a criminal case against former YUKOS co-owner Vladimir Dubov charged with large-scale embezzlement of public funds, the Russian Legal Information agency (RAPSI) reports from the courtroom.
The delay is caused by the absence of the aggrieved party, Volgograd Region administration, as it had not been duly notified of the hearing.
The trial will proceed in private because the defendant is on the international wanted list and his extradition was denied to Russian law enforcement authorities.
Dubov was charged in absentia with fraud and "damage on property in the absence of the elements of stealing". Dubov's activities caused damage amounting to about 76 billion of non-redenominated rubles ($13 million). The prosecution believes that the embezzlement was committed by breach of a trilateral agreement between The Finance Ministry, Yuganskneftegaz (a YUKOS subsidiary) and Volgograd Region administration. Dubov is suspected of embezzling budget funds allocated for housing construction for servicemen.