Court to choose appraiser for Baltiysky Zavod shipyard's shares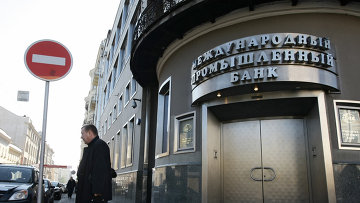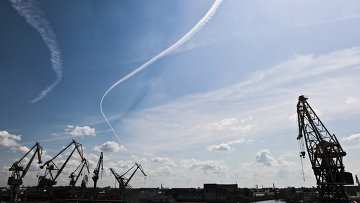 12:56 21/10/2011
MOSCOW, October 21 - RAPSI, Alyona Yegorova. A commercial court will determine on October 28 the appraiser for the Baltiysky Zavod shares pledged as security for the Central Bank loans issued to Mezhprombank, the Russian Legal Information Agency (RAPSI) reports from the courtroom.
The Central Bank requested the appraisal to enforce the 88.32 percent of shares in the Baltiysky Zavod shipyard pledged under a contract of July 15, 2008 as security for Mezhprombank loans totaling roughly 32 billion rubles ($1 billion).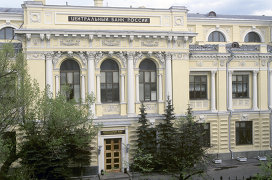 © RIA Novosti, Sergei Guneev
The Central Bank Of Russian Federation
The defendants in the case are Yunior, TekhnikLine, Nano-Stroy and Trust Holding, which own the shares.
The regulatory authority proposed Ernst & Young as the appraiser.
Nano-Stroy proposed Deloitte & Touche on Friday. Deloitte & Touche had already been approved to appraise the Northern Shipyard shares also pledged under Mezhprombank loans.
According to the defendant Deloitte & Touche will charge three million rubles ($95,600) for the appraisal while Ernst & Young charges five million ($159,300). Since the appraisal fee is to be paid by the defendant it prefers Deloitte & Touche.
Earlier reports say that the Baltiysky Zavod with its entire 8 billion ruble ($258 million) debts had been transferred to the United Shipbuilding Corporation for management. Moreover, the corporation has obtained the power to administer Northern Shipyard shares.