Court sides with Baturina in claim against development company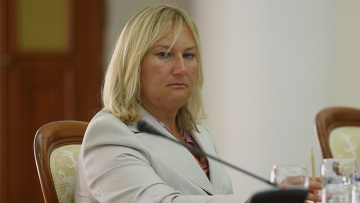 15:34 19/10/2011
MOSCOW, October 19 - RAPSI, Natalia Belova. The Ninth Commercial Court of Appeals has upheld the court instructions to file Elena Baturina's lawsuit with the Krasnodar Territory Court. Baturina, the head of Inteco company, is seeking to invalidate the purchase of the Olimp-2014 company, the court told the Russian Legal Information Agency (RAPSI).
Baturina is seeking to invalidate the deal in April 2007, when she bought a 90-percent stake in Olimp-2014 from defendant Zinaida Sadovnikova. Baturina also wants to recover 824.3 million rubles ($26.6 million) from Sadovnikova.
The appeals court said the case falls within local court jurisdiction, referring to Olimp-2014.
In the deal, former Moscow prefect Yury Khardikov acted as Olimp-2014's representative.
Baturina said in her lawsuit that Khardikov convinced her that Olimp-2014 owned five uncompleted construction sites and several land plots in coastal areas in the Krasnodar territory. Baturina said she paid 824.3 million rubles for the stake. She said she later found out that Olimp-2014 had no legal rights either for construction or the land plots.