Air carrier challenges official report on helicopter crash in Afghanistan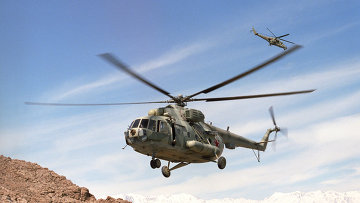 14:17 17/10/2011
MOSCOW, October 17 - RAPSI, Sergei Feklyunin. A commercial court will hold on November 28 a preliminary hearing of a lawsuit filed by the owner of a helicopter that crashed in Afghanistan in July 2009, the court told the Russian Legal Information agency (RAPSI). The owner seeks an invalidation of the crash investigation report.
Vertical-T's Mi-8 helicopter crashed during take-off at the Kandahar airport killing 16 passengers. Two passengers and three crew members were injured.
The Interstate Aviation Committee's report reads that the crash was the result of an overload and a breach of the established requirements, which resulted in a whirlwind of dust and the helicopter colliding into the ground beyond the helipad.
In the committee's opinion, the crash was due to decisions made by the crew in haste as they had fallen behind schedule, and the presence of two other helicopters waiting for the Mi-8 to take off.
RAPSI has yet to obtain comments in the case.
Vertical-T was established in 1992. Its core business is services using heavy-duty Mi-26Т transport helicopters and medium-class Mi-8 helicopters. Vertical-T is a certified UN carrier.