Court to hear renowned whistleblower's lawsuit against Rosneft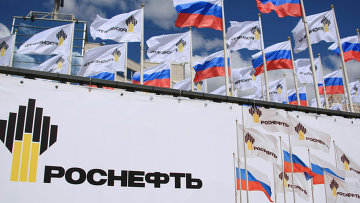 11:04 12/10/2011
MOSCOW, October 11 - RAPSI, Dmitry Shchitov. The court will hear on November 29 the lawsuit filed by renowned whistleblower Alexey Navalny seeking to get the minutes of the 2009 board meeting of Rosneft, a state-owned oil giant, the Russian Legal Information Agency (RAPSI) reported on Wednesday.
Navalny is a minority shareholder of several major Russian state-owned companies. In 2010, he filed several lawsuits against these companies to get access to corporate information. The companies, in turn, argued these claims amount to nothing more than an abusive fishing expedition for harmful information against them.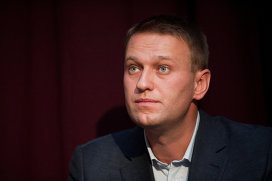 © RIA Novosti, Pavel Lisitsin
Renowned whistleblower, blogger and lawyer Alexei Navalny
The Moscow Commercial Court in August 2010 ordered Rosneft to submit the minutes to Navalny in full. However, the appeals court reversed the lower court decision in April 2011. The Moscow District Federal Commercial Court considered Rosneft's cassation appeal against the lower courts judicial acts in July.
The appellate court decided to find out what information the company could have held out when providing the documents to Navalny. The court decided that the violations committed by Rosneft could be eliminated only at the new trial and remanded the case to reconsideration.
The Moscow Commercial Court scheduled the hearing date during the preliminary hearing on Tuesday.
The dispute between Rosneft and its minority shareholder Navalny has lasted for over a year.