Construction company sues Moscow government for over $11 mln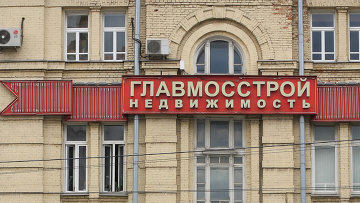 17:05 10/10/2011
MOSCOW, October 10 - RAPSI, Sergei Feklyunin. The court has registered an $11.1 million lawsuit filed by Glavmosstroy, a construction company owned by Russian oligarch Oleg Deripaska, against the Moscow government, the court told the Russian Legal Information Agency (RAPSI).
The company is looking to cancel investment contracts on the construction of an elite housing in Moscow.
The court has yet to set a hearing date.
Glavmosstroy PR officer Vitaly Korolyov told RAPSI that the Moscow government entered into an investment contract with Glavmosstroy and Inteco in August 2004 on the renovation of seven residential quarters in Moscow.
He added the project stalled after the Moscow authorities defaulted in their obligations. Meanwhile, Glavmosstroy spent roughly $11.1 million to complete part of its work on time.
Founded in 1954, Glavmosstroy is a general contractor engaged in civil engineering. It is a part of Glavstroy, a diversified holding company headed by Deripaska's Basic Element.