TSUM department store appeals decision over its dispute with watchdog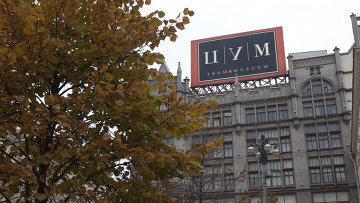 14:48 05/10/2011
MOSCOW, October 5 - RAPSI, Dmitry Shchitov. A major Moscow department store appealed the court decision to reconsider its lawsuit against the antimonopoly service, the court told the Russian Legal information Agency (RAPSI).
The antimonopoly watchdog on October 21, 2010 ordered the TSUM department store to remove an advertisement that read "-30%; -50%; SALE." The watchdog said that the sign's employment of English, a foreign language, had the potential to mislead customers.
The Moscow Commercial Court later sided with the department store in its appeal of the order.
However, the Moscow District Federal Commercial Court revoked the lower court decision on September 26 and remanded the case for reconsideration to the Moscow Commercial Court.
Founded in 1885, TSUM is one of the oldest and most popular department stores in Moscow. Its history goes back to the "Muir and Mirrielees" Trade Company. Nowadays TSUM is one of the most fashionable and trendiest places in Moscow. It carries in its stock more than 1000 brands of fashionable apparel, shoes, perfumery and jewelry.
TSUM is a part of Mercury group, which sells luxury goods.