Court shelves $17.3 mln lawsuit by Alfa-Bank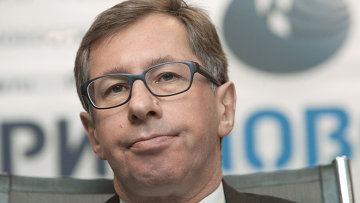 14:53 03/10/2011
MOSCOW, October 3 - RAPSI, Alyona Demidova, Natalia Belova. A commercial court put off until October 10 a lawsuit filed by Alfa-Bank to recover $17.344 million from a number of companies, the Russian Legal Information Agency (RAPSI) reported from the courtroom.
Alfa-Bank was established in 1990. It is the largest private bank in terms of total assets, total equity and customer accounts in Russia.
Alfa-Bank filed lawsuits against Peresvet-Invest, Peresvet-Real Estate and DominionM.
Peresvet-Invest, Peresvet Group's parental company, was established in 1995 as a real estate agency. The group's companies have been united into three sectors - investment and development, agriculture and industry and finance and insurance.
It was earlier reported that the parties are discussing a possible amicable agreement.
The Moscow Commercial Court is examining another two lawsuits worth $38 million filed by MDM-Bank against the Peresvet group of companies.