Sixty seven bankruptcy lawsuits against former top-30 bank satisfied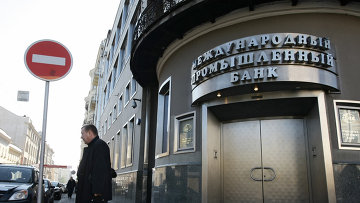 17:06 30/09/2011
MOSCOW, September 30 - RAPSI, Dmitry Shchitov. International Industrial Bank's (Mezhprombank) bankruptcy manager submitted 140 lawsuits worth $3 billion to the courts, thus satisfying 67 lawsuits worth $2.82 billion, the manager said in a message.
International Industrial Bank (Mezhprombank) used to be Russia's functioning commercial bank. It was established in 1994 in Moscow. Its license was revoked by the Central Bank of Russia in October 2010, since the bank violated the law and could not fulfill the creditors' requirements.
At the time, the bank was a top-30 bank in Russia.
A court declared the bank bankrupt last November. Valery Miroshniklov, Deposit Insurance Agency's deputy head, earlier said the only bank's returnable asset is a secured loan of shares in the Sukhoi aircraft manufacture's subsidiary worth $93.44 million.
He said the bank's total debt is assessed at $2.55 billion, with $996.7 million owed to the Central Bank of Russia.