Mercedes purchase for mayor approved by court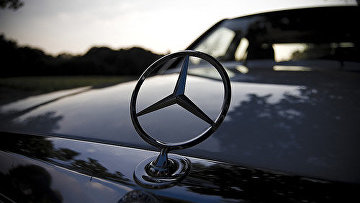 10:54 22/09/2011
YEKATERINBURG, September 22 - RAPSI. A commercial court validated Yekaterinburgenergo's purchase of Mercedes-Benz worth almost $190,810 to be further used by Yekaterinburg mayor, RIA Novosti reported from the court on Thursday.
The Sverdlovsk Region Prosecutor's Office submitted a lawsuit to the Sverdlovsk Region Commercial Court to invalidate the expensive car purchase. According to the prosecutor's office, in March Yekaterinburgenergo purchased a Mercedes which was rented out to the city hall car fleet to drive Yekaterinburg mayor.
The office believes such transaction is illegal.
"The court has decided to dismiss the lawsuit. The court does not see any reasons to recognize the transaction null and void," the judge said.
The prosecutor's office filed a similar lawsuit with the Sverdlovsk Region Commercial Court to nullify the purchase of a Mercedes for the regional government car fleet. The car was bought to drive the region governor.
The court has validated the deal as well.