Watchdog's decision to fine oil producer $8 mln revoked by court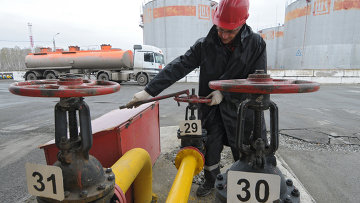 14:34 20/09/2011
ST. PETERSBURG, September 20 - RAPSI. The court revoked on September 19 the natural resources watchdog's (Rosprirodnadzor) decision to fine a Lukoil-Conoco Phillips joint venture $8 million for environmental pollution, the court reported.
Rosprirodnadzor decided to fine Naryanmarneftegaz in May 2011 for discharging oily liquid wastes that resulted from its oil production at the Varandeiskoye oil field.
LUKOIL has a 70-percent interest in the joint venture. Conoco Phillips has a 30-percent interest. Naryanmarneftegaz operates the Yuzhno Khylchuyu oil field at the Nenets Autonomous District, Russia. The oil field was discovered in 1981. Its proven oil reserves are over 500 million barrels.