Whistleblower's appeal in lawsuit against state-run bank dismissed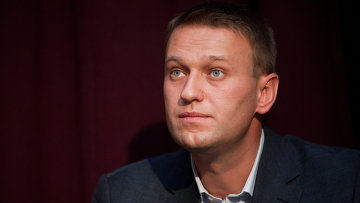 14:57 19/09/2011
MOSCOW, September 19 - RAPSI, Alyona Yegorova. An appeals court has dismissed an appeal filed by a renowned whistleblower against a VTB Bank subsidiary, the Russian Legal Information Agency reports today.
VTB is the second largest bank in Russia.
VTBs minority shareholder Alexeiy Navalny challenged a drilling rig purchase contract signed on July 26, 2007, which allegedly resulted in $160 million in losses to VTB. The Cypriote company Clusseter limited and the Russian Well Drilling Corporation are co-defendants in the lawsuit.
Navalny said Clusseter purchased 30 drilling rigs for $297 million and then sold them to VTB-Leasing for $456.9 million. The whistleblower sought to cancel the deal as it was unjustified and damaging for VTB. He also said VTB and VTB-Leasing may have conspired to commit large-scale fraud.
VTB-Leasing is a full subsidiary of VTB Bank. The government owns an 85.5-percent stake in the bank.
The Well Drilling Corporation is a Russian company founded several months before the disputed deal, Navalny said.